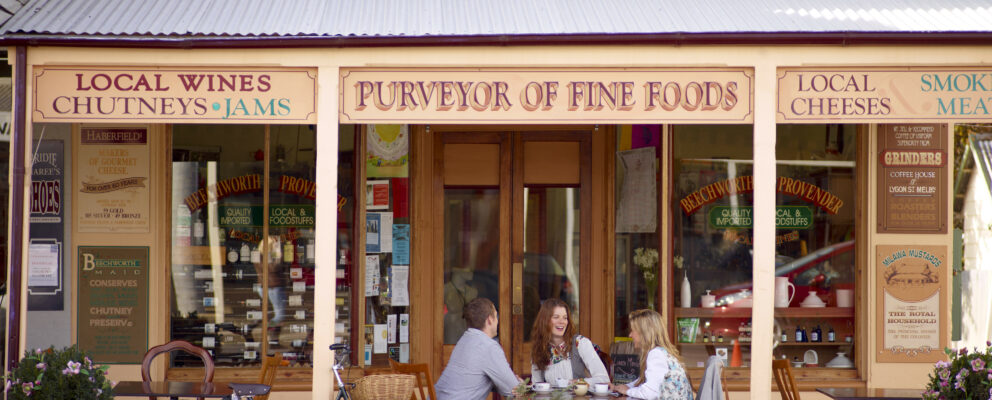 Beechworth Holiday Accommodation
Beechworth Short Stays was established in 2020. Jen + Jess are Beechworth Short Stays and we welcome you to Beechworth, Stanley and surrounds. We have a wonderful range of over 20 holiday accommodation properties including Retro, Modern, Stylish, Architectural, Historical, Eclectic, Eco-friendly mud brick – even a beautiful old Church set in gorgeous secluded gardens. Our properties also range from sleeping 2 people up to sleeping 12.
All properties are well appointed and great attention is paid to cleanliness. We want you to be able to relax and enjoy our beautiful region in the comfort of some of the most wonderful places in Beechworth and Stanley.
For a Free, no obligation appraisal of your home or investment property contact Jen or Jess on 0425 750 802 or 0409 393 289 or send us an email info@beechworthshortstays.com.au
Owner Testimonials
The Old Stanley Sun
Beechworth Short Stays have been managing my property since December 2020. We have found communication with them friendly, helpful and timely, whether it be a text, email or phone call.
What we are very much impressed with is the number of customer reviews that state how friendly and helpful Jen and Jess have been with the booking process and help and advise provided while staying at our house.
Jen and Jess have proven to be very switched on in regards to servicing the house with many reviews commenting on the cleanliness. The proof is in the pudding. They run our property with 5 star reviews all the way.
Bells of Beechworth
As owners of our beautiful Beechworth cottage, we could not be more comfortable in entrusting Jen and Jess with the management of Bells. From day 1 since Jen & Jess commenced their business, nothing has been missed in respect to ensuring our guests have a great experience.
We are thankful to have Jen and Jess proactively taking care of everything as it relates to our house as if it was their own. The positive feedback from guests are a further testament to the service they provide in this space. In short, we love working together with Jen and Jess.
Spring Creek Cottage
This is our first time owning a short stay property so we are very glad we have Beechworth Short stays helping us out. More than just helping – they have taken care of every aspect of running a holiday home right down to the smallest details. Their diligence and friendliness have made it all very easy for us as owners and have maintained glowing reviews from our guests. Jen and Jess are an absolute joy to partner with!
Bridge Road Retreat
Jen and Jess do a fantastic job maintaining and presenting our property so guests can enjoy a beautiful and relaxing stay with everything thought of for them.
The Manse
Beechworth Short Stays have been managing my property, The Manse in Beechworth since February 2021 and I have found them to be excellent in all aspects of management from generating bookings to the cleaning , set up and maintenance of the property
My bookings have definitely increased since these guys have taken on the management property.
Keep up the great work.